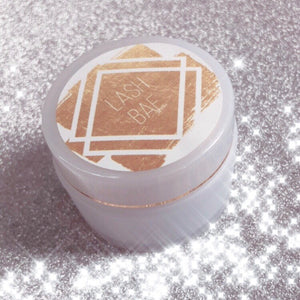 Clearance!

Try using a cream remover to help keep clients as comfortable as possible during removals. 
Keep a remover on hand to ensure your clients won't have to go anywhere else!
Be sure to keep out of eyes and off of skin as much as possible. Sit clients up if eyes water as it can mix with the remover and seep into the corner of the eyes while a client is laying down.
Use: Apply to lash extension base in a thick layer. Allow it to sit for 10-15 minutes. Gently slide extensions off and wipe off remaining remover cream. Have client was well with lash cleanser and water at the sink.